Cascade (CSCC) TT & HPDE Advanced ONLY June 19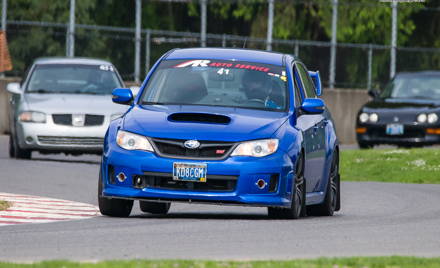 Cascade Sports Car Club - Driver Education
Sunday, June 19, 2022
Portland Int'l Raceway
,
Portland

,

OR
Registration closed June 13, 2022 11:59 PM at 2022-06-13T23:59:00-0700 Registration ends June 13, 2022 11:59 PM at 2022-06-13T23:59:00-0700 Registration opens January 23, 2022 12:00 AM at 2022-01-23T00:00:00-0800 Registration runs from January 23, 2022 12:00 AM to June 13, 2022 11:59 PM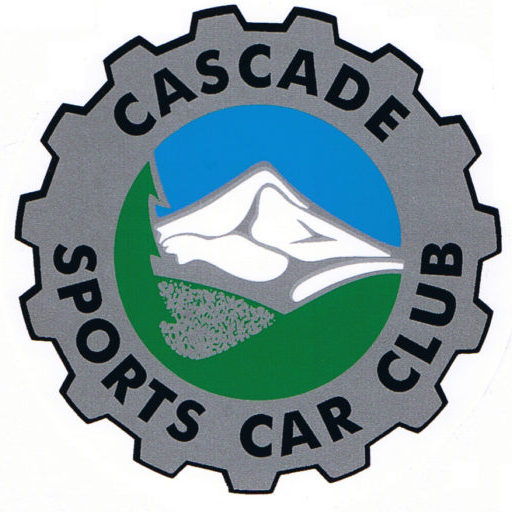 Cascade Sports Car Club Track Time Trial & HPDE Track Day at Portland International Raceway
Track Time Trials (TT) & High Performance Driver Education (HPDE)
PLEASE JOIN US FOR A TRACK DAY EVENT IN CONJUNCTION WITH A CLUB RACE
*** THIS IS A CHICANE EVENT ***

This event is a great opportunity to come out and be part of our club race weekend! Between your sessions on track there will be race group qualifying and afternoon races! Spend the day driving and when not driving, watching some great racing.
LIMIT: 20 CARS (combined TT & HPDE)
COST:
EARLY BIRD DISCOUNT -- Save $25 when you register by May 15, 2022

Track Time Trials @ $180
HPDE Advanced @ $150

Register on or after May 15, 2022

Track Time Trials @ $205
HPDE Advanced @ $175
HPDE Advanced Only Drivers:
Please read our
HPDE Information Packet
for event information and FAQ's. You'll find answers to many common questions about run groups, how the days are scheduled and the best place for you to start in one of our fun and informative events. (Some information in this may not apply as this event is HPDE Advanced Only.
Track Time Trial (TT) Drivers:
Unlike other TT events, ours is structured to place an emphasis on
driving consistenly fast laps
rather than getting that one overall fast lap. The first session in the morning will be a practice and qualifying session, where your fastest lap time is used to establish which class you will be placed in: TT-A, TT-B, or TT-C. Classification is entirely lap time based and is not determined by car or modifications. The remaining sessions are used to earn points: fastest lap in your TT class from each session, and the numbers of laps that are consistent with your average lap times in that session. You'll find the TT event rules and scoring procedures, including answers to many common questions about how our track events are structured and what to expect in our
TT Event Information Packet
.
Minimum Qualifications for both HPDE and TT:
Must have a minimum of three (3) days of advanced level solo track experience within the last 2 years with CSCC or another recognized organization.

Autocross/Solo2 and SCCA Track Night in America are not valid track experience for this event.
There are no speed limits and passing is allowed only in designated sections. The morning TT/HPDE driver's meeting will go over the passing areas and rules.
TT & HPDE Advanced participants are held to a higher standard due to their experience and the fact that there will be no instructor in the car. Drive smart and safe.

All entrants must be at least 18 years old and possess a current valid Driver's license.

PLEASE VERIFY YOUR DRIVER'S LICENSE EXPIRATION DATE BEFORE REGISTERING. Schedule a renewal if needed.

Helmets are required -- Snell SA2010 or newer.
You will be using your own car for these events. Vehicles that are "daily driven" are welcome and no special or extraordinary requirements are needed.

Convertibles and cars with removable hard tops may require additional protection devices -- CSCC-ConvertibleRollbarRequirements.pdf.
Fully prepared and caged racecars are also permitted.
Open wheel cars are not allowed in this group.

All cars will go through a minor tech inspection on the morning of the track day, but it is the responsibility of the participant to ensure that their car is in good mechanical condition.
You car needs the following, at minimum:

Adequate tire tread
Proper tire inflation
Loose items removed
No cracks in windshield within driver's view and no cracks that go through all windshield layers
Seat belts in good condition and working order (5 or 6 point harness for drivers in convertibles)
Driver seat secure
Brake lights functional
Ensure the positive terminal on the battery is properly covered
The battery needs to be mechanically secured to the car
The helmet requirement is Snell SA2010, or newer
Roll bar (make sure you read the Roll Bar Standards for convertibles)
Eye protection (convertibles), can be a closed face helmet with a visor/shield
The tentative schedule at this time is (this schedule is subject to change and will be finalized as we get closer to the event date):
Trackside registration/check-in is from 7:30 AM - 8 AM

You must first register online here in MSR before the event

Tech opens at 7:30 AM in the pre-grid area
Mandatory HPDE/TT driver's meeting at 8 AM in the pre-grid area
First session on track at 9 AM
Second session on track at 11:40 AM
Third session on track at 1 PM
For more information see our website: www.CascadeSportsCarClub.org
CSCC Track Event Supplemental Rules (includes sound limits imposed by the track and city)
For questions not answered here or in our information packets (linked above), please con­tact our Track Day / HPDE coordinator at: trackdayhpde@cascadesportscarclub.org.